The Truth About Dry Cleaning
Petroleum-based solvents, either "Perchloroethylene" or "Hydro Carbon," are used throughout the dry cleaning industry. Unfortunately, these solvents can leave harmful chemicals in your clothes and can pose certain health risks to humans (see chart). While "Hydro Carbon" isn't as harmful as "Perc," it still is a petroleum-based solvent and carries environmental and quality concerns.
How is Wet Cleaning Changing the Industry?

Wet cleaning uses fresh water and a safely formulated detergent. Our computer-regulated process controls temperature, pH levels, moisture content and agitation to effectively clean your garments. There's no harm to you, your clothes or to our environment!
Green Care Cleaners
uses this revolutionary process to provide Colorado with a safe alternative to dry cleaning. Our wet cleaning service has allowed us to become an EPA-approved business, and we'll continue to produce quality service for every one of our customers in Littleton, CO and Highlands Ranch, CO.
---

To learn more about the differences between Green Care cleaning and dry cleaning,
view this chart
to compare the diferences.
---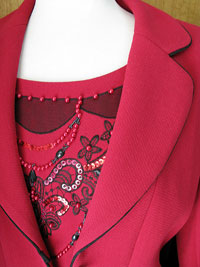 If you thought that all of your clothes had to be "dry" cleaned with chemicals, you're not alone. That's because wet cleaning is still a pretty new procedure.
Locally Owned and Operated!
We love clean clothes, and we love helping you keep yours clean. That's why we're committed to providing friendly, knowledgeable service, and why we like to take the time to teach you how to keep your favorite fabrics clean between visits. Have a question about your favorite outfit? Give us a call at
303-798-0515
!
EPA-Awarded Green Business
Owner Evan Yoon was recognized by the
Environmental Protection Agency
for helping other small businesses work towards meeting EPA standards. Whether it's our organic cleaning or our commitment to changing our industry for the better, everything we do is committed to keeping the world around us healthy and green.
Leader in the Industry
Owner Evan was President of the
Korean Cleaners Association
for two years, and has been involved for more than 15 years, promoting organic cleaning methods, and helping other cleaners to learn more about and make the switch to the Wet Cleaning Method. Green Care Cleaners was also featured in
Denver Business Journal
for leading the organic dry cleaning revolution in Denver!
Read more about it here!
The Biggest Difference
The biggest difference between Green Care Cleaners and other business that clean your clothes is care. It's easy to douse a piece of clothing with chemicals to try and get it clean. We don't think that's good enough for you or your clothes. The
wet cleaning
that we use requires much more care and personal attention, and we're committed to providing that care and attention because we know it shows in the look and feel of your best suits and dresses. It all adds up to better service for no extra money!
Want to know how to get to Green Care Cleaners? Check out our Map and Contact Page!
Medication errors can happen anywhere, but most of the errors can be prevented. Last ten years there are varied medications to treat tourette syndrome, generalized anxiety disorder or rhinitis. Medicines, no doubts, is going to change your existence. Below are several tips about "levitra vs viagra". Typically, when folk think about ED, they think "cialis daily". If you have any questions about "daily cialis", check with your health care producer before grab the curing. Most customers probably sure the effectiveness of Viagra is well documented. Any remedy may affect the way other medications work, and other drugs may affect the way it's works, causing unwanted side effects. After all, Viagra may also be used to solve other claim as determined by your soundness care vocational.