We might be used to November snow here in Colorado, but winter seems to have arrived a little early this year, meaning it's time to get out the hot cocoa – and your winter coat.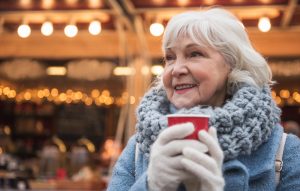 Unpacking your winter jackets and quickly throwing them into the wash can have dire consequences, including damaged fibers and musty odors.  The thickness of the jacket and its filling make the cleaning process different than other clothes, and our team at Green Care Cleaners wants to keep your winter coat in its best condition.
If your thick winter coat is dirty, dusty or just plain old, dirt particles can seep all the way through the layers of the jacket. The water and detergent take longer to soak through the jacket's layers, which is why washing a winter coat takes longer than washing regular clothes.
To properly clean you winter coat at home you should…
Pre-treat any stains by rubbing in or applying stain remover on the affected area. Always test a new solution on a hidden area, like the inside hem, before treating the stain.
Add detergent to the washer and start the cycle so the machine begins to fill.
Put the jacket into the water. Turn the washing machine off and allow the jacket to soak in the soapy water for at least an hour.
After an hour, turn the machine on and let it finish the cycle.
Hang to dry or put it in the dryer on the lowest heat stetting. Avoid excessive heat while drying to protect the fabric and the filling from damage.
For best results, or if you are unsure how to care for your jacket, bring it into Green Care Cleaners in Highlands Ranch. Our expert clothing care specialists will be able to determine the best way to clean and refresh your jacket, without the harsh side effects of dry cleaning or the risks of washing at home.
Winter will be here for a while, don't get caught in the cold with a dirty winter coat. If you're worried you may ruin your jacket by washing it incorrectly, bring it in to take advantage of our EPA wet cleaning service. Our professionals will preserve the life of your winter garments without the harsh chemicals of a regular dry cleaning process. Stop by our location in Highlands Ranch or call us at (303) 798-0515 and experience the Green Care Cleaners difference today!