It's not surprising that brides want to look stunning on their wedding day. When you've worked so hard to find the perfect dress, choose the perfect hair style, and thought through every perfect detail, you want everything to be… perfect! This is why taking care of your gown cleaning before the wedding day can make a huge difference.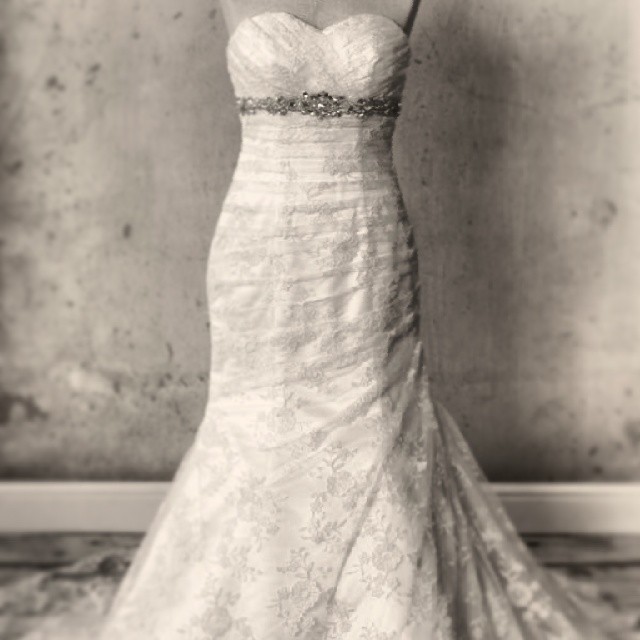 Even if you've bought your gown new, it can collect dirt and stains in the short time leading up to the wedding day. Between designing and sewing the gown, making alterations, storing and handling the gown, the delicate white fabric can collect even the smallest specks of dirt. The seamstress will use care when working on your wedding gown, but anytime the dress is handled it is at risk for getting new stains.
If you're wearing a used dress, purchased from a consignment store, a friend's gown, or a family heirloom like your mother or grandmother's gown, you'll want to take extra care to clean your gown for the wedding. If the gown was not properly cleaned and preserved before it was stored, latent stains may have appeared and require thorough cleaning and treatment to remove. Certain fabrics can also take on a yellow hue as they age, so ask a cleaning expert like the ones at Green Care Cleaners if that can be fixed in the cleaning process.
The elegant white wedding gown deserves to look its best on your wedding day! Plan enough time before the wedding day to finish all alterations and have your wedding dress cleaned before the big day.
When you bring your gown to Green Care Cleaners for wedding dress cleaning and preservation, our experts will leave your dress feeling fresh, soft, clean and bright! Bring it in to our location in Highlands Ranch or schedule a pick-up and drop-off to your home. Call us at 303-798-0515 for more info!